Who would have ever predicted that duct tape projects and crafts would ever become a thing?
Seriously though! Growing up, duct tape was always the silver tape that I'd use to tape up a box or that I'd hate to use because it left a hard-to-remove residue. It wasn't hip. It wasn't the cool thing to buy. It was just another option for adhesive, not a potentially easy craft project.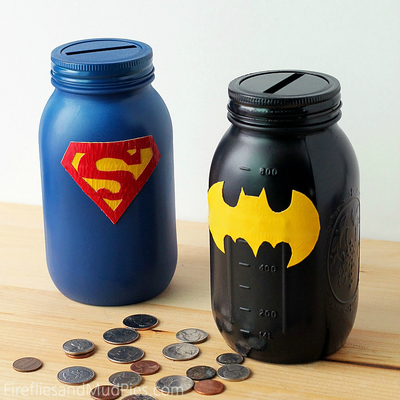 Now, I can't help passing the tape/adhesive aisle in my local Walmart, Target, or hardware store without picking up a roll or two of decorated duct tape. It's almost impossible to resist, especially after they rolled out zebra print tape. (I'm a sucker for zebra print.)
So, now that I have rolls up on rolls of the stuff, I'm constantly looking for new and exciting duct tape projects. Luckily for me, it appears that everyone has some pretty nifty and top-notch duct tape ideas that can be made for cheap. Sure, a lot of the easy duct tape crafts I come across are geared toward kids, but I feel like they're perfect for adults too! I mean, if you walk into a bar with a nifty duct tape wallet, you're going to turn quite a few heads and start some interesting conversations. But hey, maybe that's just me.
Whether you're looking for easy kids crafts or just a funky project to make for yourself (which I do all the time), one of my top 10 favorite duct tape projects is sure to suit you. (And if none do, well then I don't really know what else to tell you. 😉 )
If you're as amused by duct tape projects as I am, you're going to want a few more crafty ideas. Be sure to check out
What to Make with Duct Tape: 41 Easy Duct Tape Crafts for Kids
for some more projects to add to your to-do list. Again, they're easy enough for kids to make, but adults will love them too!
What duct tape projects have you always wanted to make?

Related: How to Make Classic Duct Tape Wallets!