One of the things I hate is throwing things out. Recycling is fine; turning something from trash into a beautiful decoration or (even better) something functional is even better. Recycled crafts are amazing ways to save your money as well as help the environment.
And let's not forget about the recipes. While you can't really recycle food (ew!), you can use cheap ingredients. You should also make sure that you use the best recipes so that there is nothing left over. If you eat everything in one sitting, there are no extra scraps to worry about eating before they spoil. All of these recipes use cheap ingredients and also make foods that are impossible not to finish.
To make sure that you never miss another budget project or recipe, find out how you can sign up for our free Cheap Eats and Thrifty Crafts newsletter. With just a few clicks, you can have projects and recipes like these delivered to your inbox every week!
Trash to Treasure: Awesome Recycled Crafts + Cheap Recipes
These awesome 13 trash to treasure crafts are a great way to create something new and recycle at the same time. Why not use the things that we already have and make great gifts out of them? These Earth friendly crafts are a responsible way to enjoy crafting and certainly a lot cheaper than buying all new materials!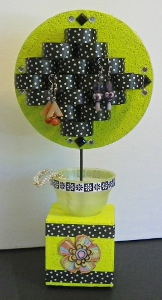 Organize your jewelry with this easy recycled craft, which uses toilet paper rolls to create space for necklaces, earrings, bracelets and rings.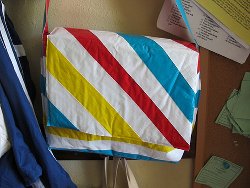 You don't have to break the bank on Coach bags. Your kids can make these Duct Tape Bags to carry around their books, coloring pages and more. Try making these recycled kids' crafts, and teach your kids the importance of preserving our environment.
Make paper beads from recycled paper bags and use them to make pretty bracelets. Learn how to make friendship bracelets while making paper beads with this craft tutorial!
Cheap Eats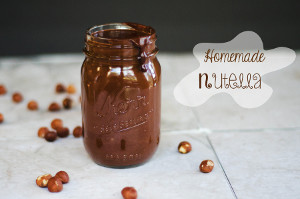 If you're a fan of the chocolate hazelnut flavor pairing that's so characteristic of Nutella, this recipe is perfect for you. This Homemade Nutella recipe walks you through the steps to making your very own hazelnut chocolate spread.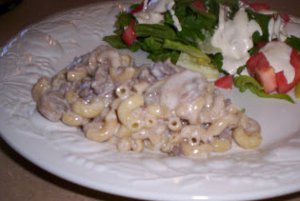 This recipe for Simple Macaroni and Beef is a cheaper version of beef stroganoff without the cream of mushroom soup. Instead, it uses a can of mushrooms. Sour cream and Worcestershire sauce add moisture to this slow cooker pasta. You could even use egg noodles instead of macaroni.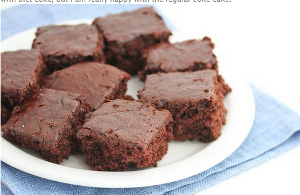 This Two Ingredient Chocolate Coke Cake could not be easier to make. It has never been simpler to whip up a lovely dessert that the entire family can enjoy. We know that weeknights can be hectic and crazy, and sometimes you just need to make a quick dessert recipe.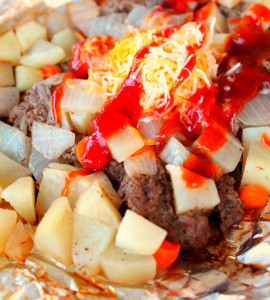 Tin foil hobo dinners are a great way to recycle and an easy way to make a to-go meal. Sometimes you use tin foil just to cover something – it doesn't even get dirty, so why waste it? Save up your barely-used foil for these dinners. You can even rinse it off if you feel weird about it, but if you're used to recycling, it's no big deal!
Looking for more cheap eats? Be sure to check out AllFreeCasseroleRecipes.com's Pinterest page. You'll only find the best casserole recipes. Pin them to your own board and save them for later!
How do you recycle your trash into treasure?