Our friends at AllFreeCrochet have published a new eBook that will help you bust through your yarn stash once and for all. It can be so tempting to buy new yarn at the craft store, even when you have plenty of perfectly good yarn at home already. Either it's a great yarn sale that's too good to pass up, or there's a new line of yarn or new, beautiful yarn color available from your favorite yarn company. No matter the circumstance, it's nearly impossible to resist buying new yarn.
If you've been trying and trying to use up your leftover yarn, you're in luck. This new eBook is jam packed with amazing free crochet patterns that were designed specifically to use up leftover yarn. You'll find awesome stashbuster crochet patterns, plus plenty of patterns that you can work up using only one skein of yarn or less. Find a sneak peek of some of these helpful crochet patterns below. Download your very own copy of Use Up Leftover Yarn: 12 Free Crochet Patterns for Scrap Yarn, Plus One Skein Wonders right here.
Scrap Yarn Ideas: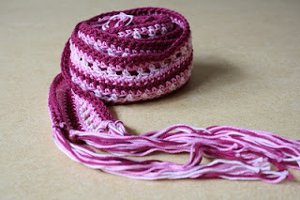 Simple Skinny Scarf: Scrap yarn is needed to work up this stylish Simple Skinny Scarf. It's a great crochet accessory to wear during the summer months. Use any leftover yarn you have lying around to complete this free crochet pattern.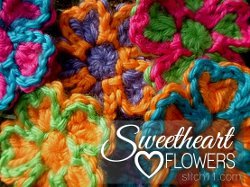 Stashbuster Spring Flowers: Mix and match different yarn colors to create a beautiful garden of flowers. These crochet patterns are great appliques for handbags, hats, afghans, and more.
One Skein Crochet Patterns: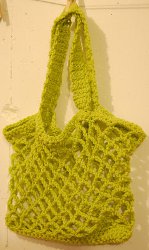 One Skein Market Bag: It's true, all you need is a single skein of yarn to work up this beautiful crocheted bag. This particular purse is the perfect size for running errands around town. Whether you are heading to the grocery store, window shopping at the mall, or hitting the beach, this homemade bag will suit your needs just fine. If you have random skeins of yarn lying around, grab your favorite color and get to work on this trendy tote today. It's a great solution if you've been searching for ways to use up your leftover skeins of yarn.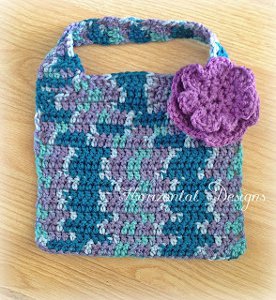 One Skein Baby Bib: It's pretty cool that all you need is less than one skein of yarn to complete this free crochet pattern. However, the best thing about this one skein wonder is that it's totally adjustable, which means it grows just as fast as your baby does.  This free crochet pattern is a great way to use up your leftover yarn
For more patterns like these, download your free copy of the Use Up Leftover Yarn: 12 Free Crochet Patterns for Scrap Yarn, Plus One Skein Wonders eBook here.
If you had to guess…. How many skeins of yarn do you have at home right now?