Now that we're waving goodbye to summer fruits and berries (sad face), penny pinchers need to get creative. We're heading into the season where veggies are everywhere but fruit is more expensive. Not only that, the fruit at your supermarket is traveling from further away as peak seasons end. There's always apples… but what about all those other flavors? Are you really going to give 'em up until spring?
The solution is pretty simple – canned fruit recipes. You can stock your pantry with all kinds of fruit, then use some brilliant, easy cheap recipes to make the best of it. You might find yourself eating even more fruit than you did in summer, because it won't go bad. Bonus points!
Once you learn new ways to use canned fruit, you'll be unstoppable at saving money and still making some truly amazing treats for your family. Most of the time, no one will even guess that you didn't use fresh fruit. After all that preparation and baking, who can tell the difference?
Of course, fruit lends itself to easy dessert recipes better than anything else. For fall and winter potlucks, birthdays, holidays and more, you can rely on canned fruit and never have to worry about your fruit becoming over-ripe. Give these canned fruit recipes a try and start saving on fruit this season.
Ways to Use Canned Fruit: 14 Easy Cheap Recipes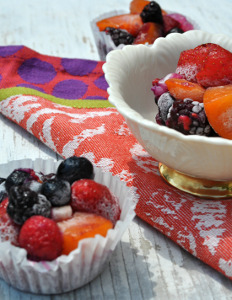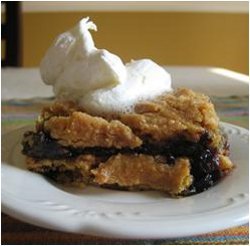 What fruit do you miss the most each winter?